tesa tape, tesa cloth tape, PET fleece tape
Additional Information
Standard widths: 9, 19, 25, 32 mm
Standard lengths: 25 m tesa cloth tape
▪ Most combinations of width and length are possible
▪ Further dimensions are available upon request
▪ Standard core diameter: 38 mm
| | |
| --- | --- |
| Backing material | PET fleece |
| Total thickness | 280 µm |
| Type of adhesive | rubber based |
| Adhesion to steel | 3 N/cm |
| Tensile strength | 40 N/cm |
| Temperature resistance | -40 °C-105 °C |
1.High quality and 100% tesa brand, Temperature resistance: -40 to 105 degrees
2. Ideal for professional use or at home. tesa cloth tape
3.This cloth tape is used to harness looms in car manufacturers.
4.It's slightly adhesive to one side. Product number - 51608
5.Roll size is 25m lenght x 19mm width tesa cloth tape
tesa® 51608 is the universal tape for wire harness bundling in the passenger compartment. It combines important features as noise dampening, abrasion resistance, and bundling strength while keeping harnesses flexible supporting an easy harness assembly process at the OEM. tesa® 51608 a PET fleece wire harness tape with a rubber based adhesive that is optimized for manual application.
Major Features: ▪ Noise dampening ▪ Abrasion resistant ▪ Flexible and smooth ▪ Tear resistant ▪ Stable unwind force ▪ Age-resistant ▪ Strong adhesion ▪ Hand-tearable Color: Black

Main Application tesa cloth tape
tesa® 51608 is designed for the passenger compartment, providing flexibility and noise damping.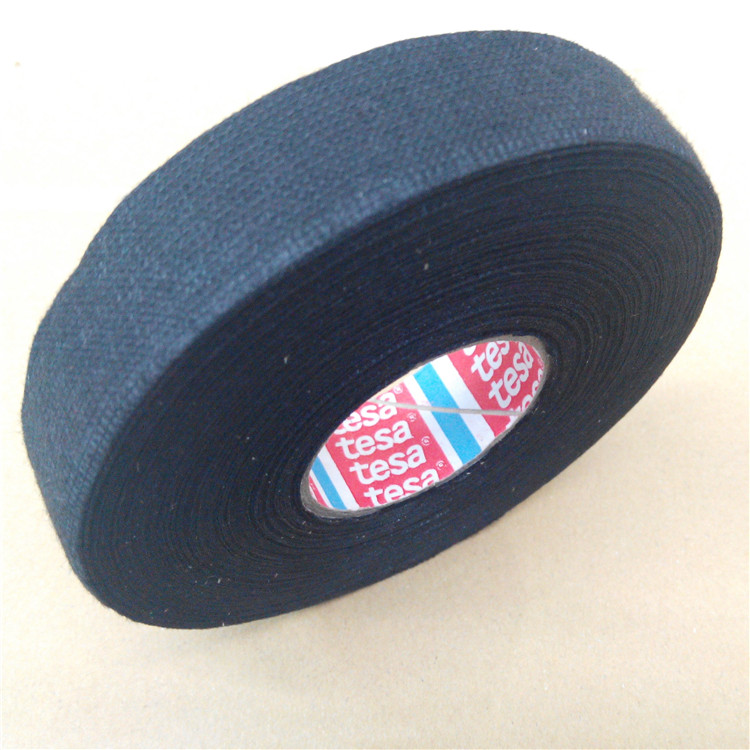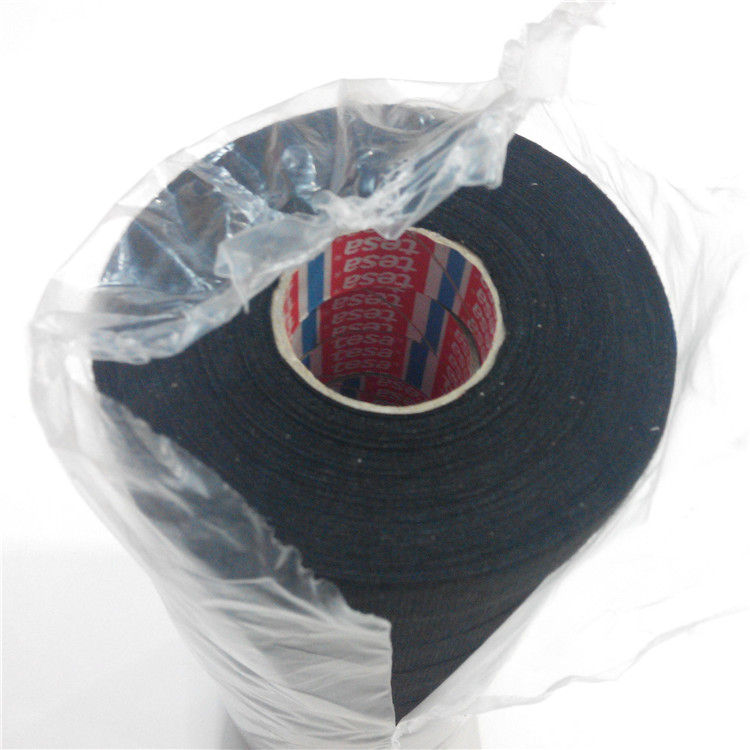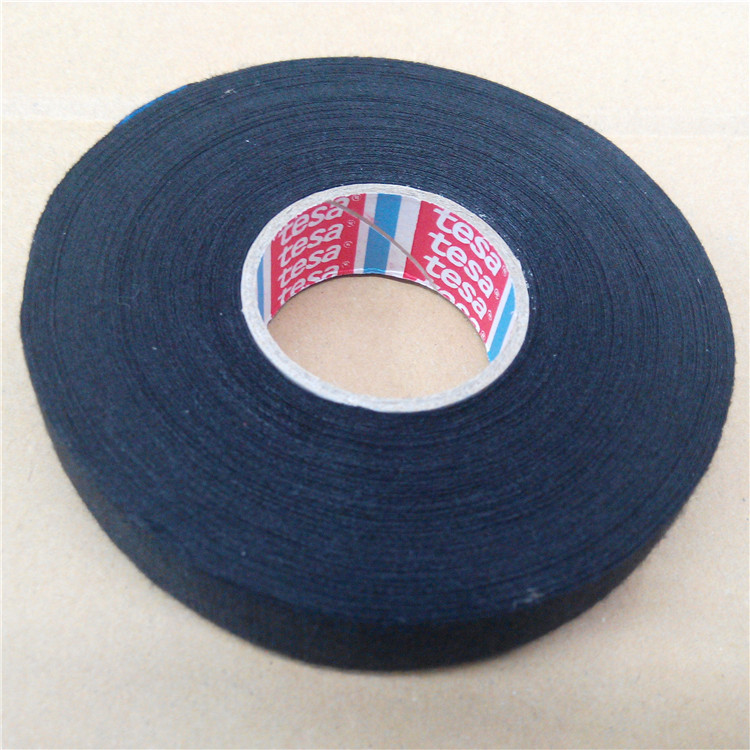 Welcome to inquire tesa tape, tesa cloth tape, PET fleece tape