Custom Size pe foam tape 1600T, round sticker 1600T,Die Cut 1600T
Die cut Circle:10mm,20mm,30mm,38.1mm and so on .. Die Cut 1600T
Jumbo roll size: 1200MM*30M (we can die-cuting by customer request)
A thick, double-sided PE foam tape, pressure sensitive adhesive, covering with release paper and plastic film.
High adhesive, excellent performance for vibration and anti-crack, good weather resistance, anti-chemicals etc.
Good isolation and buffering.

Die Cut 1600T
Application
1. Sticking signboard, mirror, map etc
2. Applied for furniture, construction and flexible conjunction for decoration.
3. Bonding plastic hook frame, signs nameplate, metal plate, ceramics, electric wire and cable clip, display and electronic equipment decoration, car decoration
4. Also apply to eliminating sound and reduce vibration packing for electric accessories and protection for glass board, etc.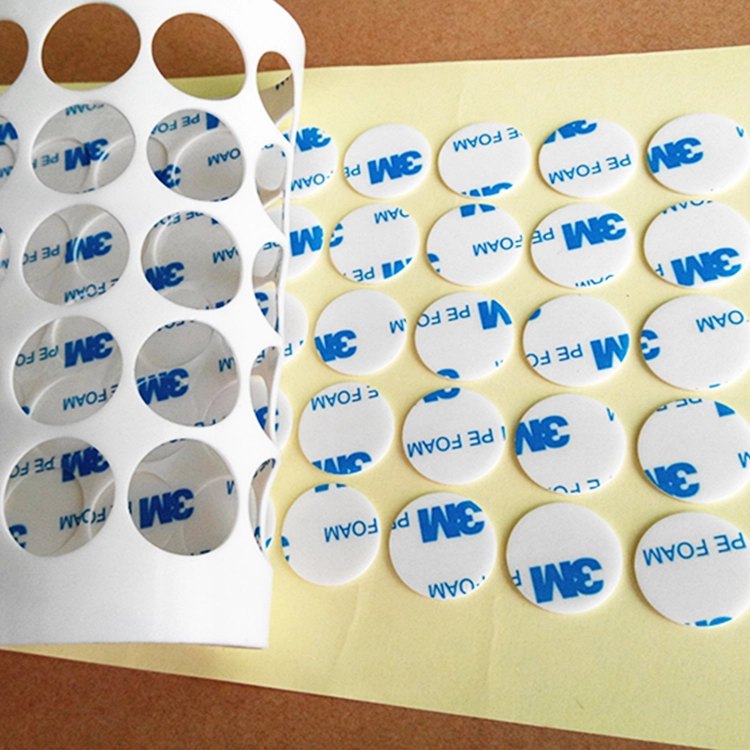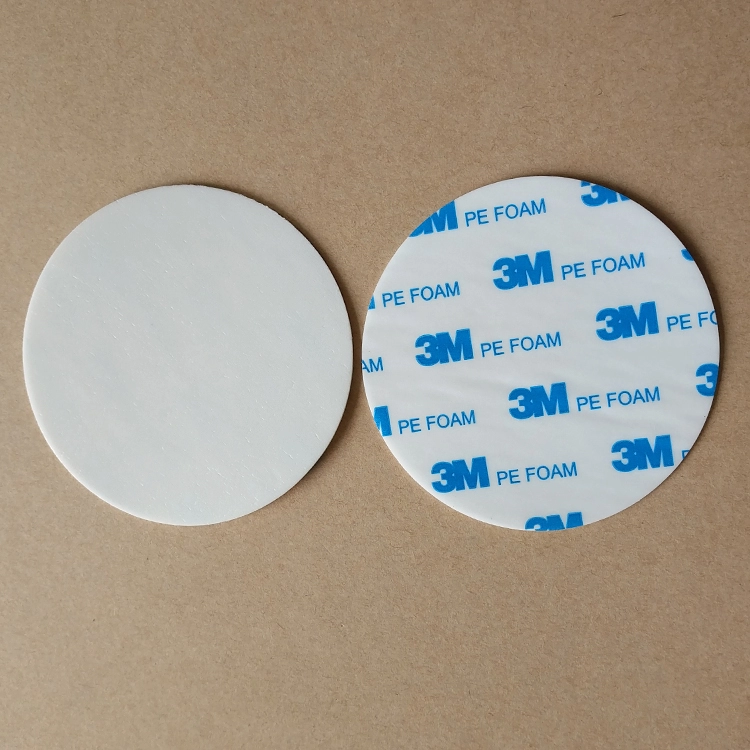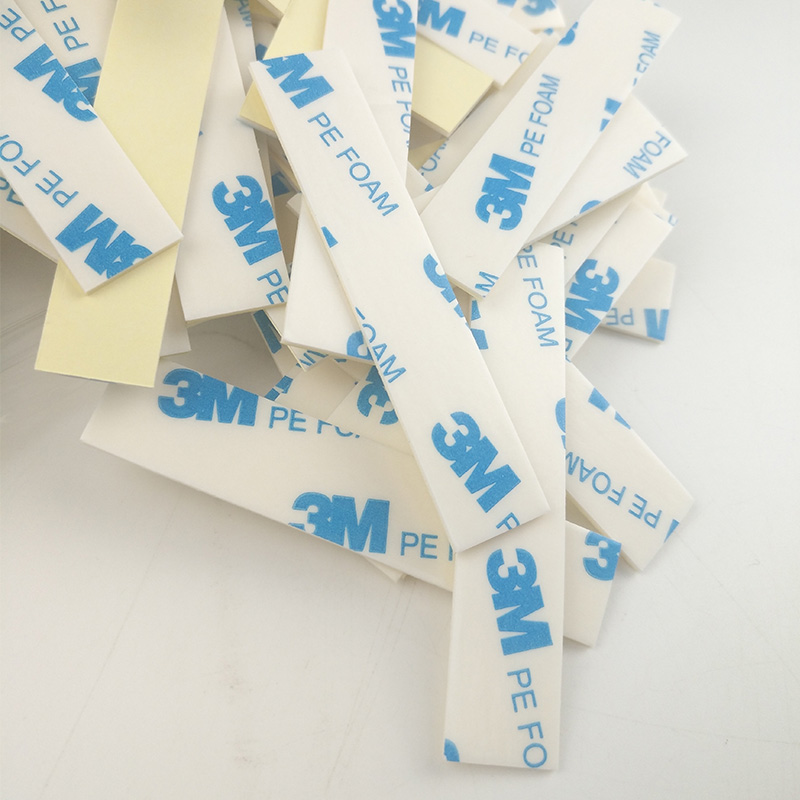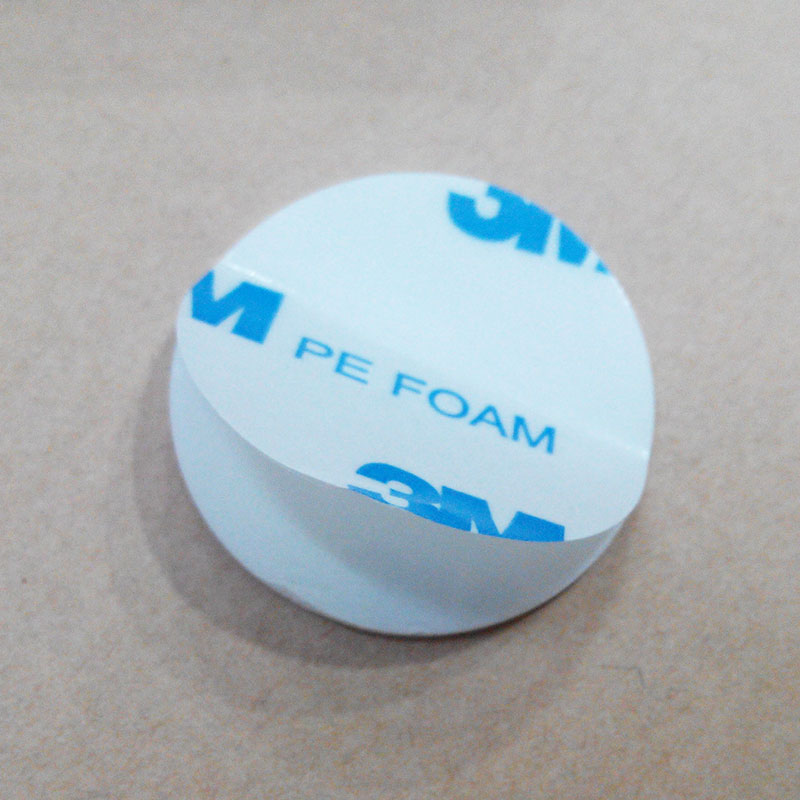 Custom Size pe foam tape 1600T, round sticker 1600T,Die Cut 1600T