3m 4229p vhb tape, double sided tape 4229p
| | |
| --- | --- |
| Product name | 3M tape 4229P |
| Color | Grey |
| Backing | proply acid |
| Adhesive | acrylic solvent based |
| Liner Type | Red Polyethylene Film |
| Tack | >=6# |
| Tensile strength | >=20N/25MM |
| Temperature Resistance - Initial | 200 Degree Fahrenheit |
| Temperature Resistance - Long Term | 130 Degree Fahrenheit |
| 180 peeling | >=14N/25MM |
| Enogation % | >=24/25mm |
| Density | 688kg/m3 (43 lb/ft3) |
| Breakaway Peel | 8.6 kg (19 lbs.) |
| Continuing Peel | 4.1 kg (9 lbs.) |
3M Double Sided Acrylic Foam Tape 4229P is a 0.76mm thick, gray, heat resistant tape commonly used for the attachment of automotive exterior trim parts such as body side moldings. It has a red polyethylene release liner imprinted with the 3M logo.
Typical applications would include body side moldings; stainless steel, ABS and PVC rocker panels; wheel lip moldings, door edge moldings, nameplates ornamentation, luggage rack slats, wind and rain deflectors, and dashboard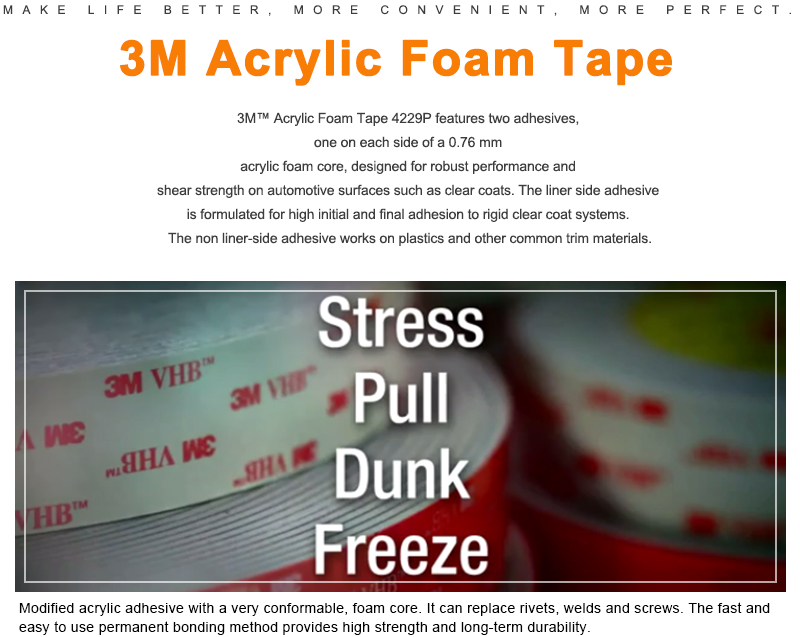 3M Pressure Sensitive Acrylic Foam Tape 4229P is characterized by high performance peel and shear adhesion, high internal strength, good conformability and excellent plasticizer resistance. The acrylic foam core has unique viscoelastic properties that allow it to elongate and relax when put under load, thereby minimizing stress on the adhesive bond line. These properties allow the tape to bond moreeffectively to a wide variety of automotive surfaces.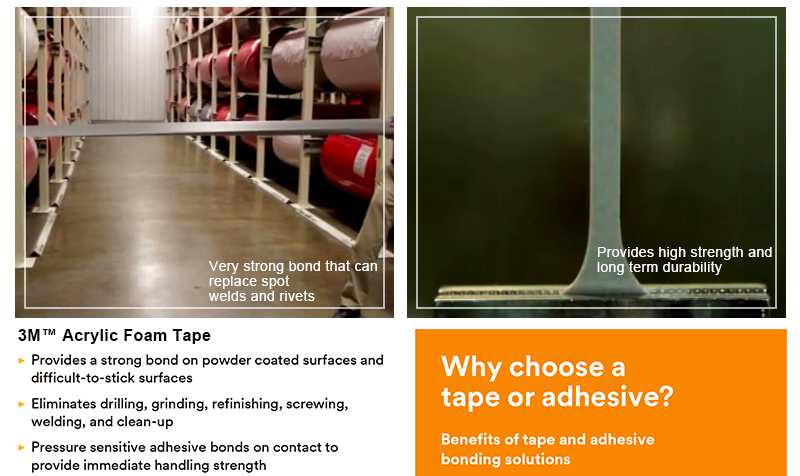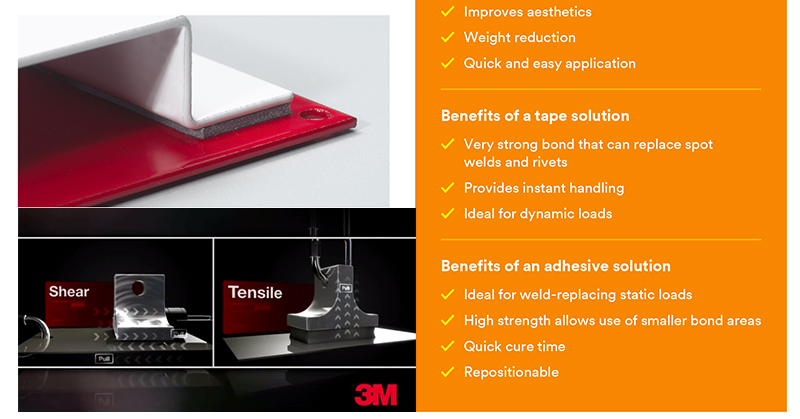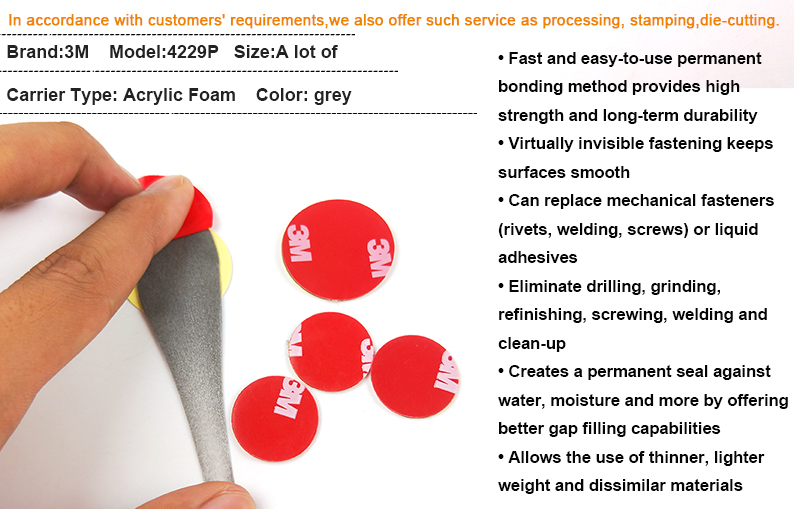 Welcome to inquire 3m 4229p vhb tape, double sided tape 4229p