3M Dual Lock Reclosable Fastener 250 Black, 3M SJ3550CF
| | |
| --- | --- |
| Adhesive Type | Acrylic |
| Liner | Silicone treated Polyolefin with Red printing |
| Color | Black |
| Thickness | One side thickness 3.51mm |
| Stems | 250 Stems/in² |
| Long Term Temperature Resistance | 104 °C |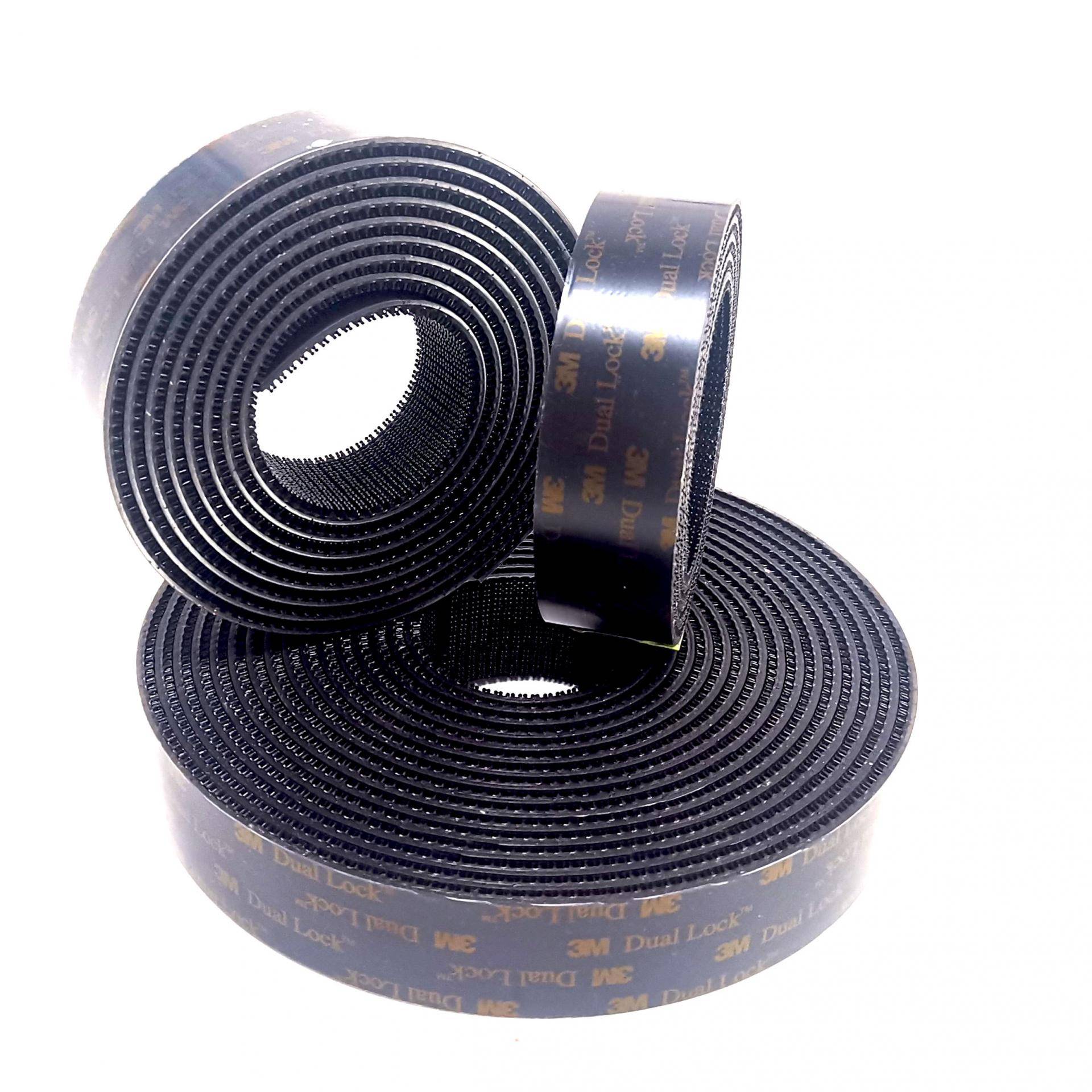 3M SJ3550CF Describe:
1.3M Dual Lock Clear Reclosable Fastener offers advanced closure alternatives to screws, snaps, hooks, bolts and more! Great for pedalboards!
2. STRONG ADHESIVE VHB CLear- Adhesive backing adheres to metal, plastic, and most rigid or flexible surfaces. The cleaner and less porous the better for maximum stick. Resistant to solvents, moisture and plasticizers. Resists heat up to 200 degrees. Holds up to high temperatures, ideal for car windshields!
3. LONG LASTING - When stored well this product remains sticky and ready for use for a long time, not drying out quickly like glues or other fasteners. This also holds up against heat, dust, and water elements in use.
3M SJ3550CF Recommended Applications:
Access panels
Graphic attachment
Specialty vehicles (interior attachments)
General industrial attachment